Picture a typical Sunday mid morning if you will.  You're behind on your laundry and you finally drag yourself away from an E4 omnibus to put a wash on.  And your washing machine decides not to work.  You don't have clothes for work tomorrow and you've already had the same jeans on for waaaaay longer than The View sang about in their 2007 indie classic.   You're not the handiest when it comes to DIY so what do you do?  You go online and find a seven day a week washing machine repair specialist.  Simple. Fixed.  Phew.  Back to the omnibus.
Now picture another scenario which is much less familiar.
You're finally engaged.  The initial giddiness has slightly worn off and you've literally told anyone who'll listen.  Even the lollipop man knows and you weren't even crossing the road at the time you told him as he looked at you somewhat bemused.  But then it dawns on you………where on earth do you start in terms of planning your own wedding?  Not quite as simple as finding someone to fix white goods – because the white goods you'll be tackling include the custom made, one-off wedding dress you've always dreamed of from a supplier that you know must exist but have no idea who they are……yet.  And the dress, whilst hugely important is only the tip of a slightly overwhelming iceberg.
Most of us aren't event planners by trade and your wedding is most likely the biggest and most important event that you've been centre stage at.  And that – is where Helen Davies comes in.  Like a fairy godmother (and rumour has it that she does actually own a magic wand) Helen can help you make your wedding wishes come true by facilitating your special day with the lightest of touch but with a military precision that comes with an exceptional eye for detail and a breadth of experience rivalled by very few.  You might even have enough time left to watch a bit more of E4.
The High Row Music team recently sat down with Wedding Planner Helen (socially distanced of course) and asked her to help us explain how she manages to do what she does so well.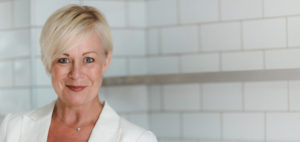 High Row Music: You're a wedding planner and a celebrant.  Is there one key characteristic that is required to wear these two quite different hats?
Helen: Without a doubt it is "creativity".  I worked for many years as an Internal Communications Manager in the finance sector and was in charge of huge conferences and parties, often for thousands of people.  When catering for such a huge demographic I discovered an aptitude for event planning and management and quickly understood that for an event to be successful I needed to tap into my own and my supplier's creativity.
When wedding planning it is my job to help the couple to develop their vision.  And different couples not only have completely different ideas but they also can come with a very well developed idea or almost nothing – both of which are fine as I then use my experience to share ideas and inspiration and bring the most suitable ones to the forefront and to life.
With my celebrant hat on it is my role to understand the desired ceremony and interpret and create a meaningful script.  There are always lots of variables and it is creative skill that brings it all together.
High Row Music:  What are the top three reasons people give for wanting to use a wedding planner and how do you approach them?
Helen: I've now helped deliver well over 300 weddings so these three reasons jump out at me straight away.
Being Overwhelmed
The couple are overwhelmed and feeling the pressure of their wedding day being as special as possible.  There is a huge list of things that need to be done and more often than not, the bride tends to take the lead in terms of wedding planning whilst the groom is happy to be assigned tasks and do their best to make them happen.
The way I help with this is to take a very systematic approach.  An elephant can only be eaten one bite at a time.  Over the years I've developed a system using proprietary software which means I'm able to quickly show the couple a visual of key milestones in very manageable steps.  This means that my clients are rapidly reassured and the horrible feeling of being overwhelmed drops from being stressful, down to just the right level of pressure so that there is still a buzz about the event but without anyone needing to lose any sleep.  This means that the couple can enjoy the lead up to the wedding rather than endure it.
Being Busy Bees
A lot of my clients have very busy lives.  If they have busy jobs then it is very common for them to be busy beyond their careers as well.  If they have big jobs then they have big hobbies and interests which means there is very little time for the planning of a major event in their life.  Even if they are opting for a reasonably modest wedding, there is still a requirement for a level of detail to be achieved and this all takes time and experience.  I give the couple a lot of this time back by taking control in line with their brief.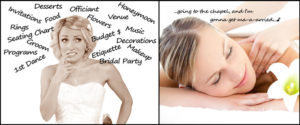 Remote Control
It is very common that the couple, or at least one of them do not live where they intend to get married and have their reception.  Whilst this could be that they are living abroad or working overseas it can also be a challenge when seemingly more straight forward within the UK.  I often deal with couples who live in London or Manchester but are getting married in Yorkshire as perhaps the bride's family are from there.  Coordinating things whilst so remote, often coupled with being busy and overwhelmed can be a huge challenge, but with me being in the UK and dedicated to the event I can pull everything together.
High Row Music:  What are some of the trends you've seen in the past few years and what do you feel are some new trends you expect to see in 2021 and 2022?
Helen: There are two very clear winners here.  The first is a desire for a wedding linked to the outdoors.  Whether it be getting married outside or a reception and party in a marquee or tipi, making use of our beautiful outdoor spaces is very much on a lot of couple's wish lists – even for weddings that aren't in the height of summer.
The second is for "micro" or smaller weddings.  This was something that was beginning to become a trend before the pandemic but I think the desire for a more intimate celebration has been crystalised by people having some time to take stock of what is really important to them and to appreciate the simpler things rather than defaulting to a huge event with hundreds of people.  But of course, these are only trends and the spectrum is still huge.  With over 200,000 weddings per year in the UK there is a vast range of tastes to cater for.
High Row Music:  Less than a quarter of marriages in the UK are now religious.  As a celebrant with a unique insight, what are your thoughts on this?
Helen: I believe you're right that civil or celebrant-led ceremonies now account for three quarters of all weddings.  I think that there are a lot of factors at play here but one in particular is that a lot more venues are now licensed for ceremonies to take place as they obviously see the demand and the commercial benefit in being able to offer that service.
There is also a clear logistical advantage to doing everything under "one roof" so to speak, as depending on the location of a church it can be quite an undertaking to transport friends and in particular, elderly relatives from site to site.  This means that the day can run much smoother which tends to benefit everyone.
There are also many more historical venues which have licenses so whereas a number of couples would only really choose the church due to its ambience and aesthetics, this can now be achieved in other settings, often with very striking results.
High Row Music:  What are the typical concerns in relation to the wedding music that you are presented with by your brides and grooms?
Helen: The answer to this question lends itself to the three key ingredients of a successful wedding and indeed a lot of events.  If one or a combination of these ingredients go wrong then the risk is that the wedding will be remembered for the wrong reasons, so getting them right is vital.
Food
Although it is unspoken, there is an expectation from guests that the food will form a large part of their enjoyment of the day.  The days of soup, chicken and cheesecake are disappearing as venues and caterers are raising their games in order to compete for a more demanding wedding market.  So things like street food vans, pizza ovens and hog roasts are more common and often couples are now choosing to substitute starters with more substantial canapes so that guests aren't sat at their tables for too long.  As a foodie myself this is one element that I thoroughly enjoy and take a huge amount of pride in getting right for my clients.
Music
To be clear, I'm not simply saying this because of my relationship with High Row.  Music is so visceral for so many people that this is a core element to the creation of memories and atmosphere throughout a wedding day.  Quite often couples will only speak about their first dance or the evening reception when the topic of music arises but the ceremony itself is also very important in terms of the bride's arrival, the signing of the register and the departure.  And then there is the background music during the drinks reception and dinner which whilst not as prominent can enhance the guests enjoyment a huge amount and sets the tone in the chapters of the event.
Venue
I know we've spoken a little about this already and it seems the most obvious but this is very different for everyone.  Some couples want a very traditional setting in a country house with outstanding views and gardens but others might opt for newly licensed venues like breweries, aquariums and almost anywhere you can imagine.  But this presents a challenge as the choice can be overwhelming.  And some venues are more experienced than others or have key staff members who have seen it all.  This where I add real value as whilst I can facilitate a wedding almost anywhere, I can advise couples about the trusted partners that I may have worked with for many years.
High Row Music:  When it comes to budgets, are you often faced with clients who have unrealistic expectations and if so, how do you tackle this?
Helen: I simply set things off on the right track.  I've developed a very visual, budget allocation tool based on monetary averages from the hundreds of weddings I've been involved in.  This enables me and the couple to prioritise very clearly.
This early part of our working relationship is extremely enlightening both for them and for me.  It enables us all to manage the expectations of everyone involved in the wedding from a financial perspective and can provide time to save or reallocate where required.
The biggest element that tends to catch people out the most is the floral arrangements.  Whilst the likes of Pinterest and some wonderful wedding flower websites and magazines can help people see what is possible, it can also present the unattainable as it is a fact that wedding flowers can be very expensive and as they are largely seasonal, some flowers and foliage are simply not available at certain times of the year or are phenomenally expensive to source.
High Row Music:  In recent years there has been a shift away from DJs to live music at wedding receptions.  What do you think is behind this?
Helen: One factor is that wedding bands are much more accessible from the likes of High Row Music.  Before such places existed wedding bands were very much referred by word of mouth or someone's family member or close friend was in the band – now, anyone can look for this at the click of a button.  
Historically a small number of wedding DJs might cover a relatively small geographical area and they themselves would become a familiar face at weddings.  There is now a trend with modern audio technology that people can set up music themselves to make this saving where required and this saving can be put towards the band.
High Row Music:  Many of our clients tell us that the main thing they like about a live band at an event is the interaction with the guests.  But one concern they have is what to do when the band needs to take a break.  How do you typically approach this when planning?
Helen: I believe that there can be a misapprehension that a DJ is required with a band.  In my experience the best groups have a playlist that they've taken time to curate with the couple and they often either have their own sound system or take the time to speak with the venue so that they can set this up to cover their breaks.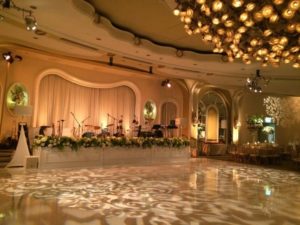 It is usually key that the band's own set list ensures that it covers enough genres and DJs to keep the whole wedding party as happy as possible.  It has become very common now that couples ask for song suggestions on their RSVPs enabling the guests to hear some of their favourite songs performed live which can make their experience very personal too.
High Row Music:  What is new at With Helen Davies?
I'm lucky in that every event I'm involved in is new but I am very excited to be launching my own podcast called "Stressless Wedding Planning with Helen Davies" which will be available on iTunes and Spotify.
The intention is to release weekly episodes which will break the process of wedding planning down and inspire people in their wedding plans through interviews with industry guests and also reviews of innovations and services in the wedding industry.
High Row Music:  What was it that made you want to partner with High Row Music?
Helen: Very importantly I like Matt and Marcus.  They were originally recommended to me when I was looking for a gospel choir and the process was painless and very successful with a very happy client.
High Row Music are similarly passionate and committed to me and evidently driven to provide a great experience.  When you have a business like mine which is very reliant on key partners essentially representing you, values have to align and this is clearly the case.
You can call Helen on 07561 107888 and all her contact information is here.  You can also access her FREE Wedding Planning Guide here.
If you think High Row Music could help you with music throughout your wedding day then please call us on 0800 772 3906 or visit our website.